Shipping Policy
We normally ship within 24-48 hours, M-F. If by some circumstance (such as weather conditions or holidays) we do not fulfill your order within this timeframe, you will be notified and your package will ship within the next available business day. If an item is out of stock, then you will be asked to substitute for another like item, wait for the item to be available or cancel your order.

We offer free shipping* on all orders!
We opt for using US Mail when shipping, but some of our suppliers exclusively use UPS Ground or FedEx. So transit times may vary as a result.
*Note, this only applies to Continental U.S. shipping addresses.*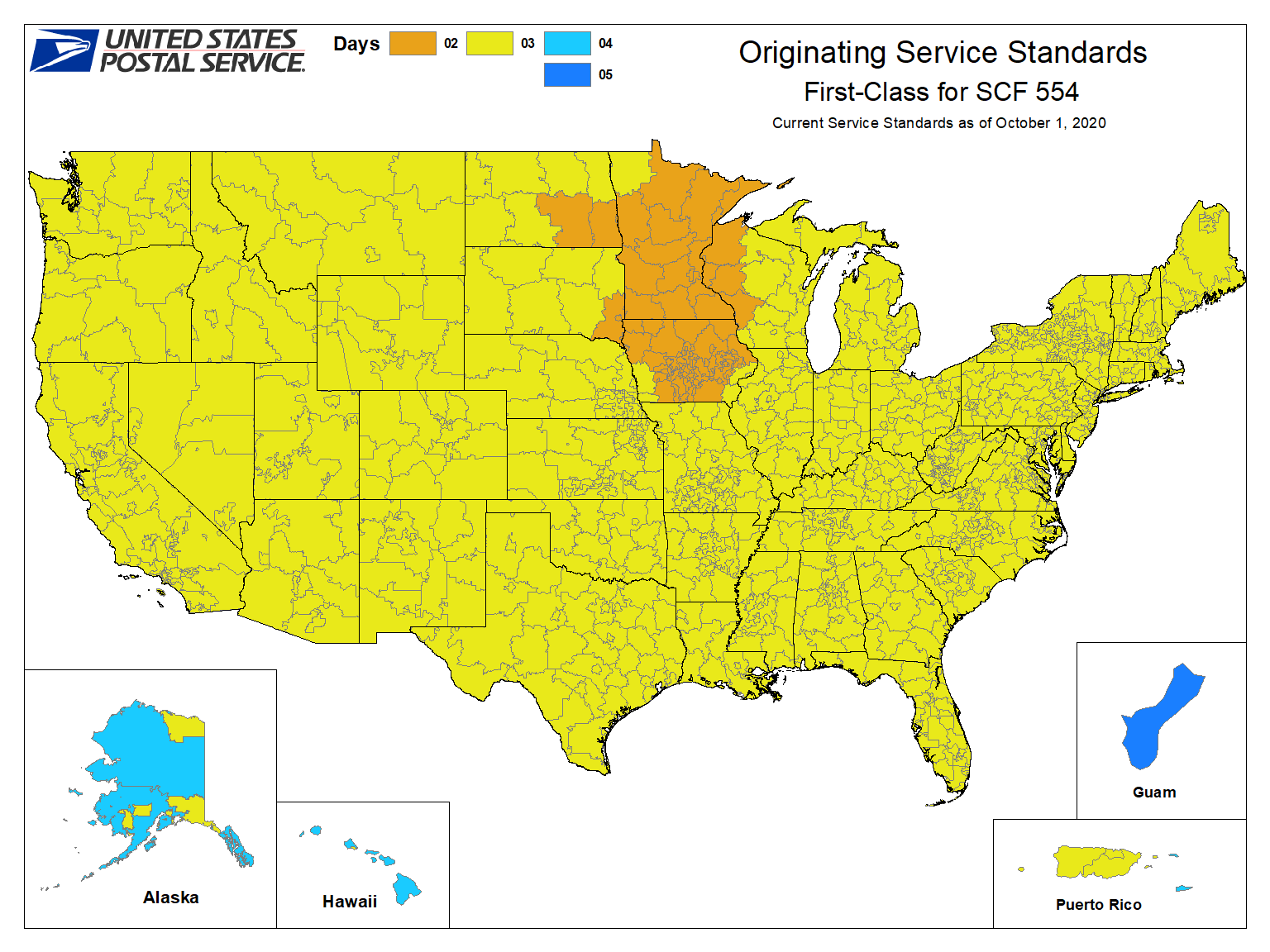 Transit times normally range from 2-5 days, depending on your location within the U.S.
Shipping Restrictions:
We CANNOT ship outside the U.S. (internationally) due to crime control laws and federal shipping regulations. Most of our self-defense products are illegal in many other countries.
We CANNOT ship some products (e.g. pepper spray or stun guns) to certain cities and states. Please read the

Laws & Restrictions

page for more details.

Shipping Information:
Our standard shipping method is by US Mail, unless requested otherwise.
Shipping Insurance is

highly recommended

and is available at Checkout through Route.
Tracking information will be sent to your email after your order is processed.


Returns Policy
At Stun & Run Self Defense, YOU, the customer, are our top priority. If you are not satisfied, then neither are we. We guarantee that you will be satisfied with your order. If not, we will provide a full refund on unopened items within 60 days of the original purchase, no questions asked! SHIPPING CHARGES ARE NON-REFUNDABLE. Customer will have to ship item(s) back at own expense unless item(s) are defective, in which case the item(s) in question will be thoroughly inspected for defects and you will be given a choice of a refund or store credit. We will pay for shipping on defective merchandise.
We do NOT charge a restocking fee on return merchandise, unlike many of our competitors. We want your purchase to be as hassle-free as possible, and that includes the return process!
*Pepper spray that has been opened cannot be returned*

Rather than receiving a refund, you can choose to get store credit or have an exchange for an item of equal or lesser value (you will be refunded on the difference). Store credit will be applied to your account upon your next purchase. Store credit never expires. Additionally, when returning, make sure to retain any and all packaging, instructions and accessories that came with the item. If by chance you lose anything, we will not be able to give a refund on the item in question, as it will become invalid for resale.

Return Process:

To process the order, please send the following information to sales@srselfdefense.com: your invoice or order number, reason for return (optional), item(s) that you are returning, and whether you would prefer either a refund, exchange or store credit. We will send a prepaid return shipping label to you via email and deduct the cost of the label from your refund, if the item(s) returned are not defective. Please allow up to 10 business days for processing returns.

SPECIAL PRODUCTS POLICY:
TASER DEVICES
TASER devices can be returned within 15 days of receipt, but merchandise must be in new, unopened condition. We cannot accept products that have been activated or where attempts to activate have been made. If you have issues with your device you must follow TASER International's returns policy.
Surveillance Equipment/Spy Cams/Body Cameras

All of our hidden cameras, surveillance equipment, and other hi-tech products are special ordered by the person ordering and are NOT subject to cancellations. Due to the nature of our product line, returns will only be accepted for products damaged upon shipment to the customer.
Tactical Equipment
Items in our "Tactical" section are covered by a 30 day return policy. We have specific return policies for the following items:
Apparel & Footwear - Clothing, socks and boots can be returned within 30 days only if in new, unopened condition.
Body Cameras - Body cameras can be returned within 30 days, but must include all materials and applicable software. Must be in new condition.
Body Armor - Bulletproof plates, shields and vests can be returned within 15 days. Ballistic underwear must be in new, unopened condition.

If you happen to have ANY questions at all feel free to contact us at support@srselfdefense.com (or call Toll-Free at 1-844-STUNRUN) for assistance or use our contact form. If for some reason we are unable to immediately answer your questions, we have access to an expert technical support team that will be able to help. We will take down your name and number and have a technician contact you as soon as possible.

WARRANTY POLICY
All of our products, unless otherwise stated on the website, are backed by our 1-year limited warranty against manufacturer defects. Certain items, such as stun guns, have longer warranties (typically lifetime warranties). Items that have been tampered with, abused, misused, etc. are not covered under the warranty. Products will be thoroughly inspected and replaced dependent on the overall condition of the product(s) in question.

Stun & Run Self Defense offers a limited warranty on all products.
Some products have manufacturer's warranties that are much longer. Products with expiration dates, like pepper spray, have a warranty that is governed by the expiration date.
Unless otherwise specified on our product details page, Stun & Run Self Defense will repair its products with new or rebuilt parts, free of charge, in the U.S.A. for 365 days from the date of original purchase in the event of a defect in materials or workmanship. Product must be shipped back to Stun & Run Self Defense for repair in original packing. Shipping charges for all returns are at the expense of the customer. This warranty is extended only to the original purchaser. A purchase receipt or other proof of date of original purchase will be required before warranty performance is rendered. We email all customers an invoice and this is sufficient documentation to submit for warranty coverage.
This warranty only covers failures due to defects in materials or workmanship, which occur during normal use. It does not cover damage which occurs in shipment (covered separately) or failures which are caused by products not supplied by Stun & Run Self Defense or failures which result from accident, misuse, abuse, neglect, mishandling, misapplication, alteration, modification, or commercial use of the product, or service by anyone other than Stun & Run Self Defense, or damage that is attributable to acts of God.
Limits and Exclusions
There are no express warranties except as listed above.
STUN & RUN SELF DEFENSE SHALL NOT BE LIABLE FOR INCIDENTAL OR CONSEQUENTIAL DAMAGES RESULTING FROM THE USE OF THIS PRODUCT, OR ARISING OUT OF ANY BREACH OF THIS WARRANTY. ALL EXPRESS AND IMPLIED WARRANTIES, INCLUDING THE WARRANTIES OF MERCHANTABILITY AND FITNESS FOR A PARTICULAR PURPOSE, ARE LIMITED TO THE APPLICABLE WARRANTY PERIOD SET FORTH ABOVE.
Some states do not allow the exclusion or limitations of incidental or consequential damages, or limitations on how long an implied warranty lasts, so the above exclusions or limitations may not apply to you.
This warranty gives you specific legal rights and you may also have other rights, which vary from state to state.
Batteries, pepper spray and other disposable items are excluded. If you have doubt regarding an item you are interested in regarding warranty, please contact us at 1-844-STUNRUN.