Meet the Self Defense Experts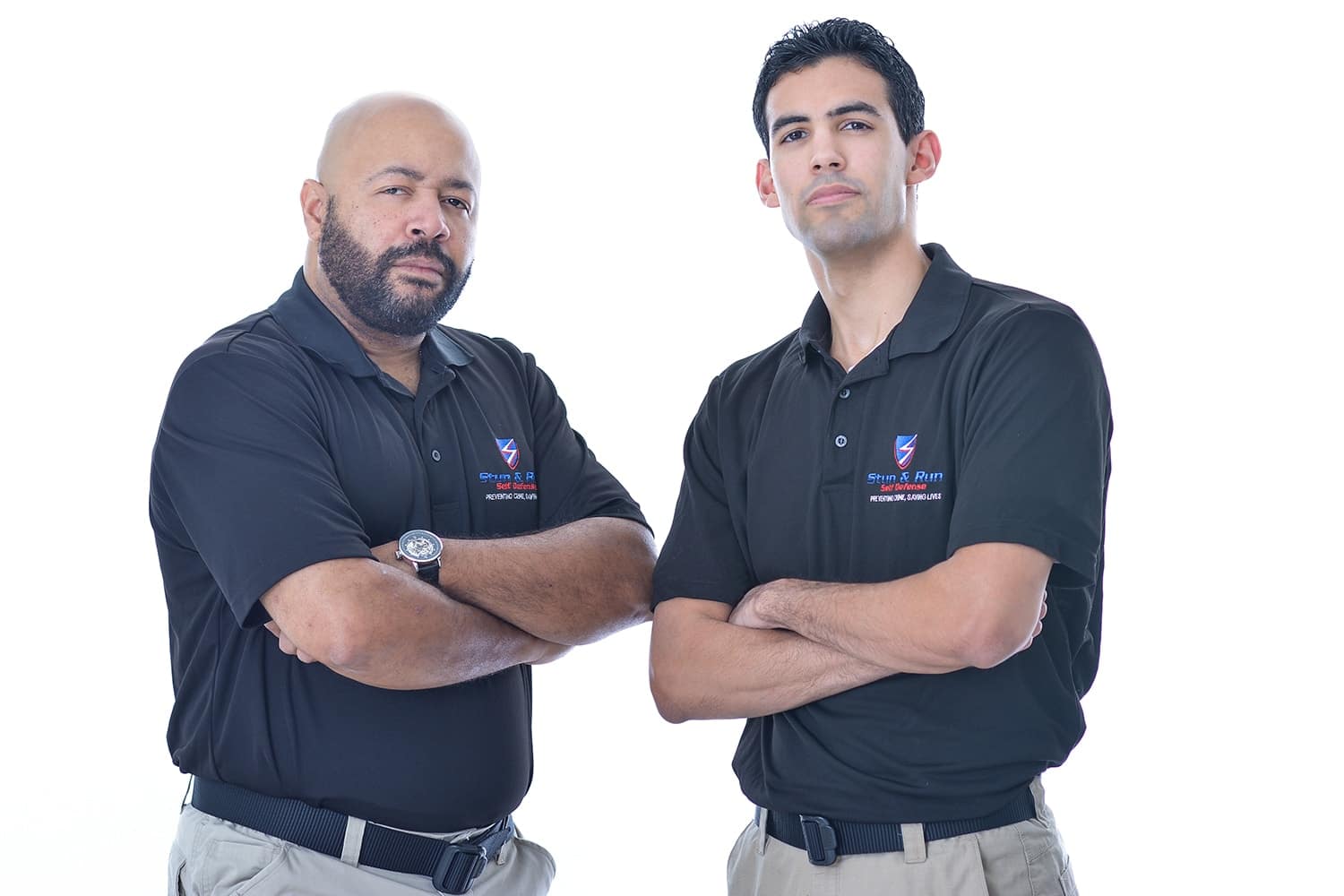 How it all started...
Ulrich Faircloth founded Stun & Run Self Defense LLC in October 2012 in Minneapolis, MN. The company was created in order to fill a void in the self defense products industry, specifically in Minnesota. Ulrich determined that people needed a place to go to for self-protection tools and education on how to use them, due to the lack of local options.

The guiding belief was, why not help prevent crime rather than react to it as a law enforcement officer? Two years later he partnered with Shon Brown to make Stun & Run Self Defense Minnesota's premier personal protection and crime prevention store, with the goal to make it the #1 source for personal safety advice and products in the nation.
Personal Safety for Every American!
Stun & Run Self Defense was founded for the sole purpose of giving fellow Americans a way to fight back against crime in their communities. Our job is to provide you with expert knowledge on ways of defending yourself, of what to use and not to use. Although our goal is to sell, the prime motivation of this company is to prevent crime and help save lives. This is only possible through an educated and well-equipped consumer.

For that very reason, we have taken it upon ourselves to put together instructional videos, product reviews and crime and personal safety information in order to keep you well-informed of your safety options. Unlike many of our competitors, we won't push you towards junk or low-quality products. We strive for the best quality, because your life depends on it!
Why "Stun & Run"?
Our company was named after the hit and run tactic used in self-defense, whereby an assailant is quickly overtaken by the speed and confidence of the defender. By taking a preemptive strike on an unknowing attacker, the person is able to change the balance of power before the conflict gets out of control. Striking before being attacked is a much better strategy. A moment's hesitation could cost you your life.
We agree that it is a strange name, compared to our competitors, but chose it primarily for that reason! It represents confidence, empowerment, and agility. We wanted something that would stand out, to be unique, rather than sound generic. It seems that goal was achieved!