Concealed Stun Guns
Concealed Stun Guns
Be like a secret agent and hide your self-defense choice in a bottle of lipstick or cell phone, unleashing a "shocking surprise" when a bad guy makes their move. A nice jolt will make them think twice next time.
Watch the Video
Concealed Stun Guns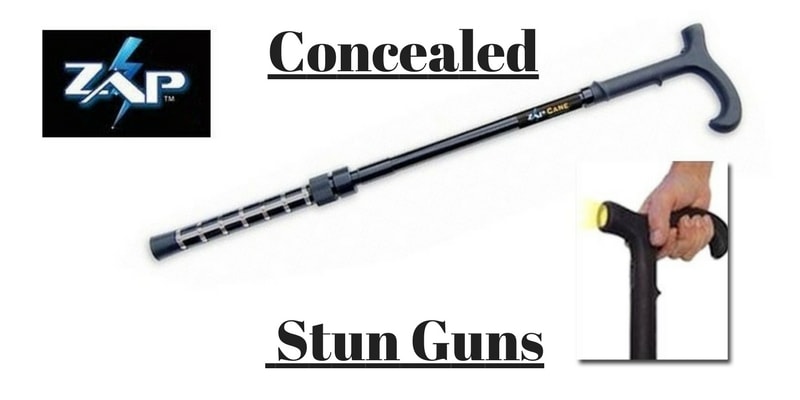 The beauty of stun guns is that many of them are concealable, coming in the form of lipstick, cell phones and even walking sticks! Being able to keep an attacker from knowing your cell phone case or flashlight is actually a stun gun makes for a great self-defense strategy when you need to use it. We offer a variety of high-quality stun devices from different manufacturers.

Our favorite model is the ZAP Cane, a concealed stun gun in the form of a walking cane. Give a shocking jolt to any criminal or aggressive dog that gets in your way. That'll teach them not to mess with grandma! Features a bright LED light for night-time walking and reflective strap so you can be seen. Adjustable between 32" - 36" and supports up to 250 LBS.